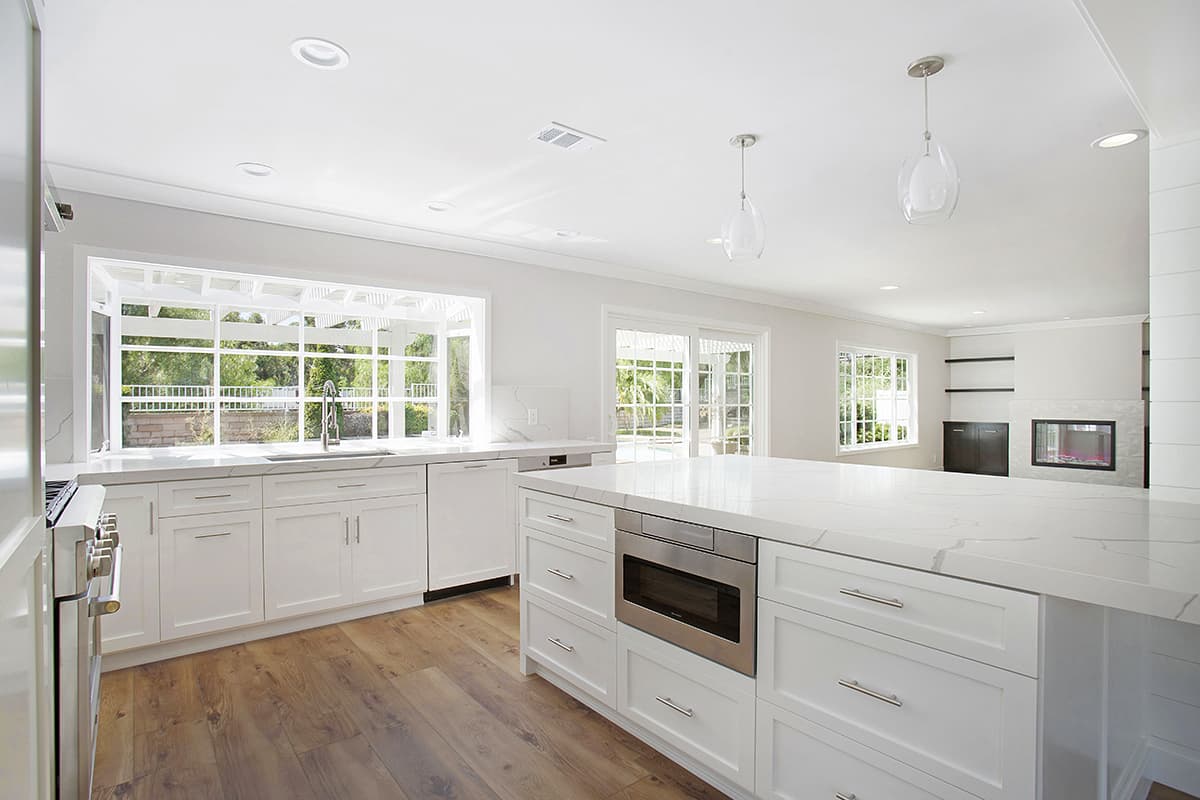 Having a custom home built in Orange County is unlike any other type of project you will likely undertake in your lifetime. It's a privilege that few people can afford, but it's also a process that requires a tremendous amount of patience and perseverance—not to mention one that requires you to make hundreds, if not thousands, of decisions along the way.
In theory, the custom home building process should be enjoyable! After all, you are building the custom home of your dreams—one you've probably been thinking about many years. You get to choose every last detail and, in the end, live in a home that fits your design style and your lifestyle.
Having a good Orange County general contractor on your side can make all of the difference in the world. A general contractor that is experienced in custom home builds in Orange County can give you realistic expectations up front and can also walk you through the process. A great general contractor can actually make the process enjoyable! He or she will shield you from the frustrating parts of the process—like when getting permits takes longer than it should or when subcontractors don't show up when they say they will—but will keep you updated on your home's progress and help you make important decisions about finish materials and the other details that will set your home apart.
You and your custom home builder will be working together for many, many months. Make sure your builder is someone you can communicate with effectively. As you interview contractors (and you should interview at least a few different ones), choose one who listens to your concerns and answers your questions in a way you can understand. If a contractor is dismissive or short with you early on, it will likely only get worse as the project drags on.
You also want to work with a general contractor who has a proven track record as a custom home builder in Orange County. The general contractor you hire should have extensive experience, because taking on a custom home build is no easy task! There are a ton of details that need to be considered, as well as many outside professionals that need to be managed. A typical custom home build will involve dozens of subcontractors, including electricians, plumbers, roofers, tile masons, HVAC specialists, drywall installers, and many more. Scheduling and managing subcontractors effectively are necessary skills that custom home builders need to have if the project is going to be completed on time and on budget.
One of the top-rated custom home builders in Orange County is Scott McKee Construction, a licensed, bonded, and insured general contracting company. This family-owned and -operated business has been in building and remodeling homes in the area for more than 30 years! They take on projects of all sizes, but specialize in custom home builds and large home remodels. They are one of the few general contractors in the area that consistently finish projects on time and on budget, and exceed their customers' expectations.
To learn more about Scott McKee Construction, visit their website: https://scottmckeeconstruction.com/